Works Polar Bear

---
Mini EP Planes
---
A-4 Skyhawk EDF50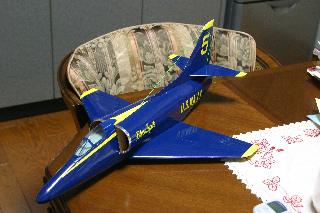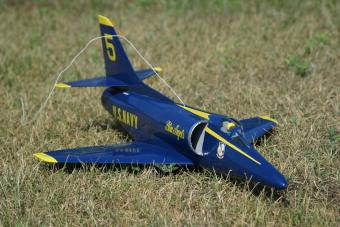 EDF unit : GWS EDF50 (5balades)
Motor : CD-ROM 20.05mm stator thick 5mm 0.4mm*15turn Delta wiredĀ@Āi0.4mm*18turn Delta with 6pole rotor)
Battery : Thunder Power 730mah 3Cell Li-Po GEN2 > TP730mah3cell GEN3
ESC : CC Phoenix 10>CC phoenix 25
RX : Shurtze Alpha 440(40Mhz) > Berg 4ch (72Mhz)
Servo : GWS Pico-std * 2 Airlon Elevator
Wingspan : 436mm
Weight : 250gram
Scale : 1/20

---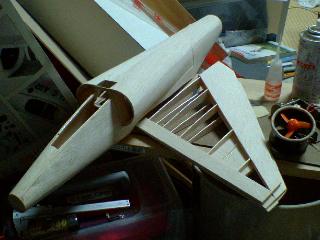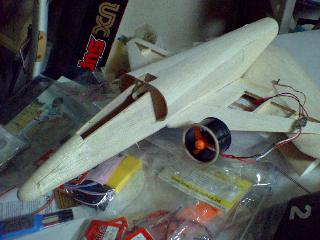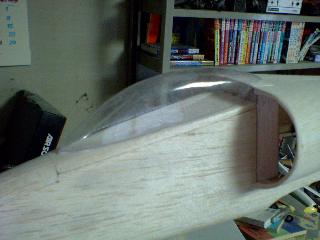 Almost parts were made from balsa wood and 1mm plywood, somewhere use carbon cure seet for inforcement. GWS EDF50 needs intakeling inforcement, I made 1mm carbon ring(innner 50mm outer 60mm) and glued with CA in front of intake. EDF50 has weak in duct case, so I use intake inforcement to keep light crearance of inpeller. Even normal 50RLC motor used, it cause more effiencity.
Duct exthaust is 40mm daia.
Canopy was made 1mm plasticplate with heat gun.
WIng type is RG14.

---
Finishing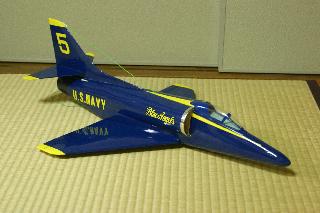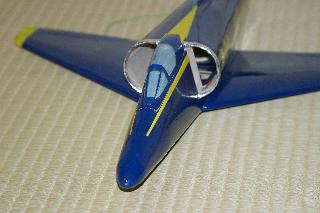 I covered OLACOVER ( Colsear Blue). Intake are covered thin aluminium tape.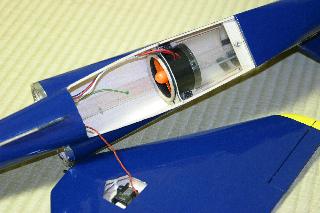 Airlon linkage rod is 0.6mm music wire. Rear extention of EDF was made from OHP seet (for Ink jet plinter) , Airlon and erevator hinges are OHP seet too.
Thlust offset is 0degree.
End of airlon controll rod is 0.8mm music wire, soldered with 0.6mm wire.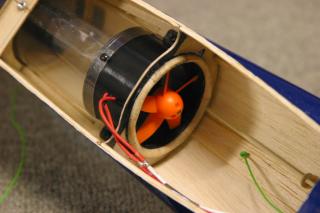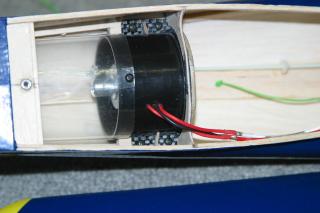 EDF unit is mounted like picture. Mounting plate is 1mm carbon plate.


---

At static test, 15turn motor make 140gram thrust at 80W. So I use TP 730mah3cell GEN2.
CG point is half of leading edge front.


---

Test flight

Fast test was ASO farm airport ( Kumamoto prf Japan), Mount Aso is gleat volcano of Japan.
Wind blow was littre hard, I think hand runch is defficult to hold plane, so use shock cord. My friends Mr Kurokawa help me and hold bangee start.
Started A-4 was suddenly roll to left, so I rolled right, but it was over controll. I tryed to keep stavility, and A-4 was climbed straight.
Erevator trim is up to 2notch, airlon trim right to2notch.
After trim tune A-4 was flight high speed. Very very fast! gooood EDF sound. Silette like real A-4 BlueAngels!. Roll stabirity feel little weak, but not can't controll.
Roll rate is very quick and fun. Climb late was enougf.
Final aplooach was high speed but controllable. Touch down at grass runway. Very Fantastic flyght!!!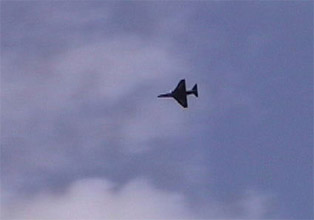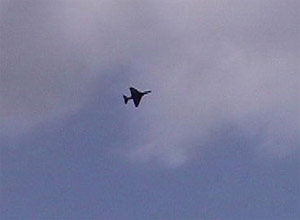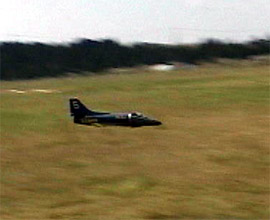 40years ago, My father get DF plane kit ( Free flight model COX PeeWee02 powered), and now same size model fly with Electric Jet!

Flight video 10/13/2004 1.8MB wmv file

---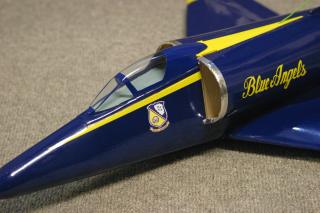 Ā@Ah no pilot figure
BlueAngels emblem made with ink-jet printer, covered with thin packing tape.


---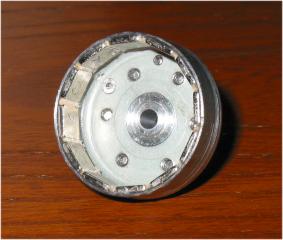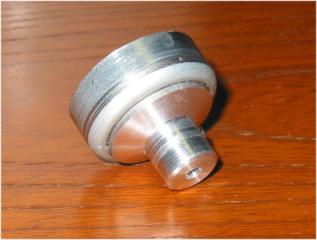 I made new rotor , based Mabuchi RF320 motor outer case. low vibration and smooth turn.
12magnett NSNSNSNSNSNS
NNSSNNSS is better?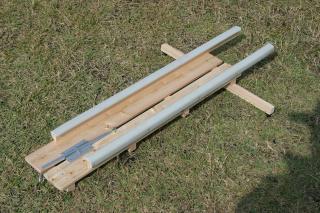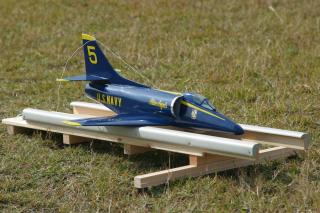 Bunsee lanch base, for self start.

11/11/2004

---

Fly in Kasaoka airport
Pictures were captured from vjdeo by Mr Kurokawa. Thanks!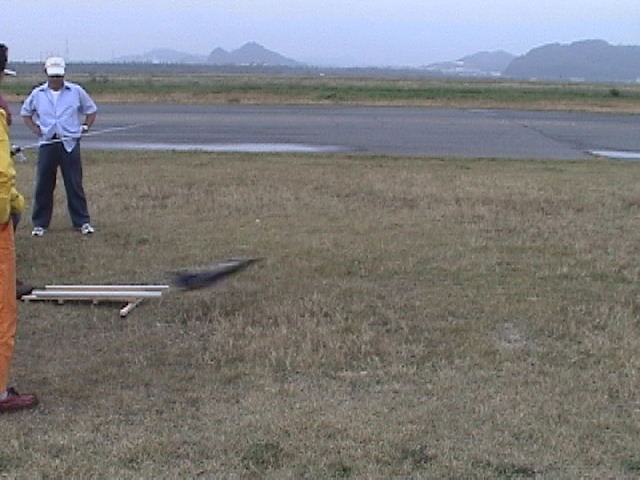 Lunch! Afterburner ON? Nose too up. Climbed like HLG.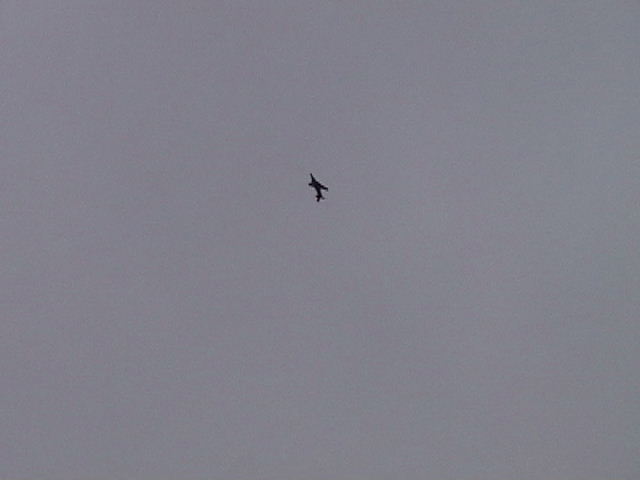 Loop Power was enougf. Pitch stability is good.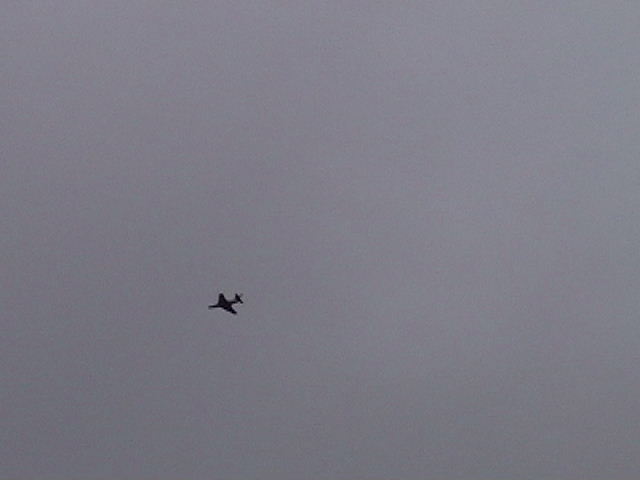 I like this siruette. Good sound

11/12/2004

---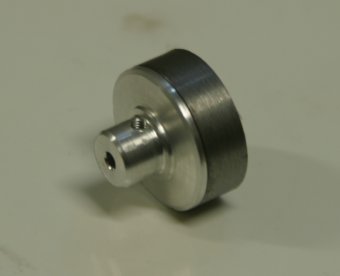 I made new rotor, steel pipe and aluminium block. Innner 23.5mm. Magnet layout is NNSSNNSSNNSS to 6pole.
I rewind coils 0.4mm 18turn from 15turn.

6pole rotor made over10A with thurst 150gram over. But Neogium magnet rotor made some vivration and noise.
I drive CC Phoenix 10 with slow timing.

05/23/2005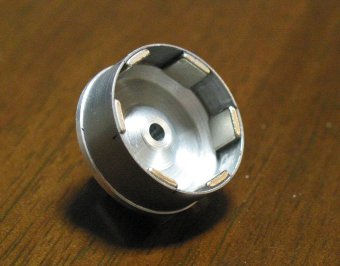 I tryed 6magnetts 6pole rotor. More smooth turn than 12magnetts6pole type. Souds like SIREN. I think better 6magnetts6pole for EDF use.

TEST DATA
Batterry : TP730 Gen2 3Cell
ESC : Phoenix 10 (Slow advance mode)

Full power 10A*100W*150g Thurst ( Flight condition)

Lower vibration than 12magneets 6pole rotor, smooth sound and high RPM. I think CD-ROM EDF is better to use 6magnetts 6pole rotor.
But case of to need more power, Vemotech Micro-Fan is better than GWS EDF 50 to use over 150W.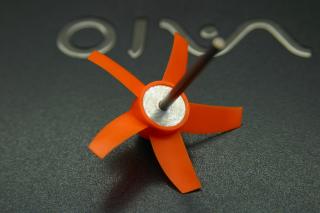 I made aluminiumu hub for normal 5blades fan. More correct more thurst.

05/25/2005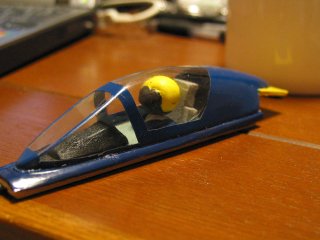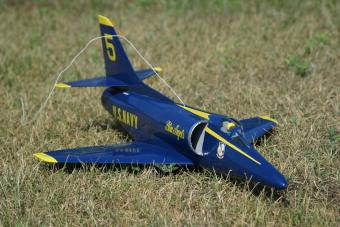 6magnetts 6pole rotor is good power. Loop roll split-S 70degree climb and roll good performance. Roll late is veryvery quick!
In inverted flight, needs little elevator down, CG and wing setting is right. Bungee tenshon was 1Kg.
Very happy flight!

06/10/2005

I get TP730 GEN3, it has 13A burst current. I canged batterry connector BEC type to 2mm bananaplug, so full power current increased to 13A from 10A. So I changed ESC CC Phoenix 25.
Now my A-4 has enougf power for acribatic flyght.

10/29/2005




---
(C)Ā@Works Polar bear